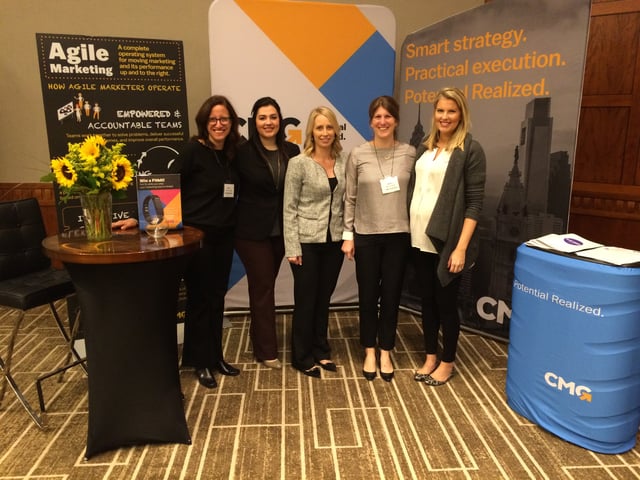 CMG Associate Partner Barre Hardy (second from right) will be speaking today at the Digital Marketing for Financial Services Summit West in San Francisco today. Barre is pictured here with colleagues Camille Landau, Lindsey Gaydosh, Erin Hyatt, and Nicolina Miller.
CMG is at Booth #2 and welcomes all comers! Barre will be speaking today, February 18th at 11:45 AM in a Best Practices session titled Adopt Agile Marketing for Financial Services to Keep Pace with the Speed of Digital.
Learn more about our Agile for Marketing Operating System.
Come on by!